Securing Kubernetes environment with Prisma Cloud
Webinar
15 December 2021
10:00 – 11:30 (CET)
Container-based environments are becoming more and more popular thanks to their flexibility and scalability. The ease of moving or separating instances and the possibility of flexible management of them (thanks to orchestrators) gives many possibilities when administering the application.
Today, the most popular orchestration platform is Kubernetes. But…
– How to protect the K8s environment?
– How to ensure the security of containers, repositories and images?
– How to implement security in the whole CI/CD process?
– What to do in order not to hinder the work of DevOps teams?
All these questions can be answered by the Prisma Cloud tool from Palo Alto Networks.
Take part in our webinar and learn more about Securing Kubernetes environment with Prisma Cloud.
K8s environments – overview
Architecture of Prisma Cloud
Security features
Kluster's/container's security
Web & API Protection
Security in the CI/CD pipeline
Compliance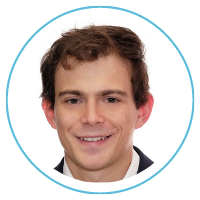 IT Security Consultant, CLICO

CLICO & PALO ALTO NETWORKS